There are a number of reasons why you might prefer contact lenses to standard eyewear: a glasses-free look, hassle-free vision correction, wearing non-prescription sunwear and goggles, or the convenience of not having to worry about misplacing your glasses. If you have a high prescription or astigmatism, contact lenses may provide more enhanced vision correction than glasses. Today, you can even replace your bifocal glasses with bifocal contact lenses.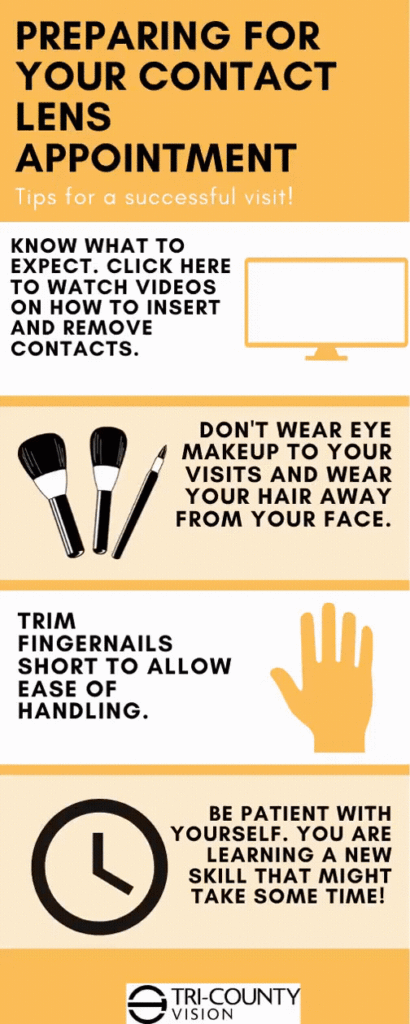 We fit many types of lenses, including lenses that correct for astigmatism, multifocal lenses, gas permeable, and colored contact lenses.

See our promotions page to download the latest contact lens rebates!