Doctors & Staff
Meet our experienced and friendly doctors and staff!
---
Dr. Beth Schramm
Dr. Schramm received her B.A. from Hofstra University and her B.S. and Doctor of Optometry from Pennsylvania College of Optometry in Philadelphia. She completed externships at Marshfield Clinic, Marshfield, WI; Feinbloom Low Vision Center and Pediatric training at The Eye Institute, Philadelphia, PA; and Pugliese Eye Specialists, Kingston, PA. Dr. Schramm specializes in Behavioral Optometry and offers Vision Therapy services.
---
Dr. Sean McKeown
Dr. McKeown received his B.S. from Wilkes University in Wilkes-Barre, PA and his Doctor of Optometry from Pennsylvania College of Optometry. He completed externships at the VA Hospital in Wilkes-Barre, PA; Pugliese Eye Specialists in Kingston, PA; and The Eye Institute at Pennsylvania College of Optometry.
---
Dr. Meghan Corkery
Dr. Corkery received her Bachelors of Science from the University of Massachusetts Amherst, her Doctorate of Optometry from MCPHS University and completed a residency at Southern College of Optometry. To further her expertise in Pediatrics and Vision Therapy, Dr. Corkery is currently pursuing her fellowship in the College of Optometrists in Vision Development.
Dr. Meghan Corkery first discovered her love of pediatrics working with preschool aged children  throughout high school and college. It was from this experience that her passion for early development, multi sensory learning and early intervention blossomed.During her residency in Vision Therapy and Rehabilitation, Dr. Corkery experienced a multidisciplinary approach to both developmental and rehabilitation cases at the first practice to incorporate both occupational and vision therapy in the country. This experience was also fundamental in her diagnosis, treatment and management of neuro optometric rehabilitation. Through this collaborative training Dr. Corkery has experience with Interactive Metronome, primitive reflex integration, concussion/TBI neuro-optometric rehabilitation, visual vestibular integration, as well as fine and gross motor planning and skills. Dr. Corkery has lectured on the topics of multisensory biofeedback in VT, post trauma vision syndrome and has spoken at several rehab hospitals to physical therapists and vestibular specialists. When not at the office Dr. Corkery enjoys traveling and exploring her love of food through cooking and dining out. Growing up in southeast massachusetts, Dr Corkery is an avid Patriots fan who can be found down the Cape on summer weekends.
---
Edie, Practice Manager
As Tri-County's Practice Manager Edie does more than just Eye-up the business. With more than 18 years of experience in both Optometry and Ophthalmology, she brings a lot of know-how and understanding to the office. She is obsessed with customer service and likes teaching and learning new things. She has degrees in HealthCare Business Management, Opticianry, and Chemistry. In her spare time she enjoys being outdoors with her fur babies Baxter & Brodie.
---
Carol, Receptionist
Carol became a member of our friendly team in 2017, as a front desk receptionist.  Carol loves animals, gardening, and antiques. Carol and her husband are constantly remodeling and decorating their home. Carol has one daughter, who makes her very proud, and three grandchildren who are a constant source of delight.
---
Charlene, Receptionist
Charlene joined our team in 2019 as a front desk receptionist. She is the smiling face that will greet you, upon arrival. She graduated from local Eastern CT State University with her B.S. in Health Sciences and a minor in Biology. Although born in NY, Charlene was raised in Willimantic. She loves her fur baby, Lana.
---
Erin, CPOA, Optometric Technician
Erin joined our team as an Optometric Technician in 2010. She performs pre-testing prodecures, as well as specialized testing and contact lens training and ordering. Erin's pleasant personality will be sure to make you feel like home in our office.
---
Judy, CPOA, Optometric Technician
Judy joined our team in January 2015. She has been a Paraoptometric for over 18 years. She specializes in assisting the doctor in preliminary testing, and is knowledgeable in all facets of contact lenses, including insert and removal. She is bilingual, which helps a great deal with our Spanish community. Judy has resided mostly in CT for the past 35 years although she grew up in California, which she still considers her home. She lives with her husband, and their 2 large rescue dogs. They enjoy traveling and spending time with their children & grandchildren.
---
Jenna, Optometric Technican
Jenna is new to our office! Bio to come!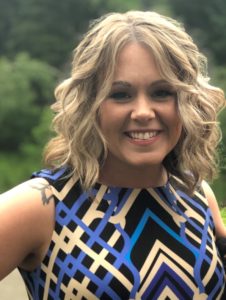 ---
Joan, Optician
Joan has been with Tri County Vision since 2011. She has over 28 years experience in helping people see and look their best. Whether you are looking for special lens treatments to order with your new pair of glasses or you need a quick adjustment, the optical staff at Tri- County Vision can help you out. We offer a variety of stylish frames to suit every taste and budget. Not sure what you want or what looks best on you? Joan has an eye for style and a vast knowledge of lens types and coatings. She will make sure you not only see well with your new glasses, but look fantastic too! 
---
Michele, Optician
Michele came to us through the very first graduating class of Goodwin College's Opticianry program. Now that she's been with our staff for some time, many of her talents have added greatly to the warm atmosphere we hope to convey to our patients. She is at once knowledgeable and compassionate. Knowledgeable in her profession, and compassionate with our patients.  Michele has raised two wonderful and productive children and has since turned her attention to her hobby of crafting, decorating her home and tending to her precocious mixed terrier, Winston.
---
Josh, Optician
Josh has been in the optical industry for almost 14 years. He has been a licensed optician since 2015. Josh prides himself on his customer service and knowledge of optics. It is very important to him to ensure people feel comfortable when choosing their eyeglasses and he so enjoys being a part of that. "It's all about getting something that makes you look great and see better," and he is here to guide you every step of the way.  When he isn't spending his time being the best optician he can be for you, he enjoys spending time with his two wonderful children, playing guitar and looking forward to his yearly vacation in Old Orchard Beach with his family.
---
Kris, Insurance Specialist
After graduating near the top of her Certified Medical Assisting Class from Lincoln Technical Institute in the Winter of 2011, she joined our team in July of the same year.  Kris is an avid softball player, who has numerous championships and accolades in the 30+ years she has played. Her most recent playing for Cedarwood Lounge during the 2011 Women's championship here in Willimantic. She lives in Willimantic with her rescue dog, Blondie.
---

---
Porter – ?1996- 8/6/2008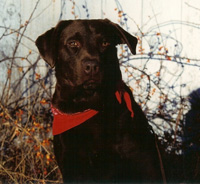 ---
Lucas – Lab Assistant

---
Murphy – Lab Assistant ?-12/2019